Guidepoint Qsight is your go-to partner for data intelligence and market insights designed to inform your business and investment strategies. Leveraging both quantitative and qualitative data, we offer a comprehensive view of the market landscape. Moreover, going beyond standardized offerings, we partner with clients to develop tailored solutions to fit specific business needs.
Assess market dynamics and monthly updates on drivers of growth:
Gain powerful insights into overall competitive and market performance, broken down by key segments and brands.
Identify possible threats and opportunities:
Better evaluate impact of average selling price, product utilization, and site-of-care trends.
Respond faster to the market and inform solid strategic planning:
Extract quantifiable trends and signals from timely, detailed data.
Assess company fundamentals in advance of quarterly earnings releases:
Get insight into top-line performance broken out by key product lines, markets and reporting revenue divisions.
Inform longer-term company outlooks:
Gauge effectiveness of new product launches, market share dynamics and key cohort trends.
Analyze risk and profitability through rigorous backtesting:
Derive actionable signals from timely, proprietary data with multi-year historical points of validation.
Medical Devices
Qsight provides quantitative and qualitative insights into the MedTech space from an extensive dataset covering 15K+ healthcare facilities and 5M+ products allowing manufacturers to gain near real-time visibility into product-level performance, gain insight into patient demand, and understand the activity between facilities, physicians, and patients around your product set.
Aesthetics
Our Aesthetics industry solution combines unique insights gathered from POS data from more than 1,000+ aesthetics practices and enhanced with our proprietary Tracker survey panel data to deliver a clearer picture of the patient journey, evaluate brand sentiment, and perform product and pricing analytics. Additionally, our portfolio features the Aesthetics Directory – the first-ever resource for Aesthetics Practice Location Data.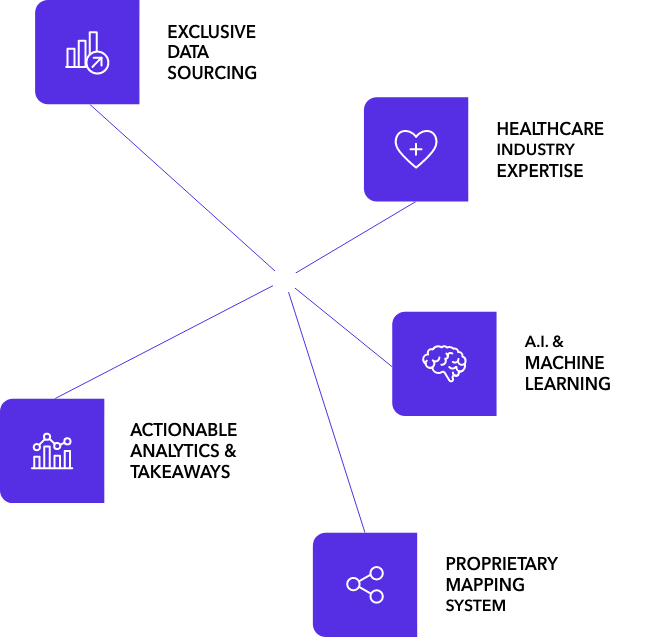 Get the right data at the right time to inform critical business decisions.
We have deep industry expertise with a focus on healthcare

Our ongoing investment in obtaining the lateset data from leading-edge sources allows us to provide you with the information you need

We focus on providing "real-time," granular and actionable insights

We offer proprietary product mapping and data cleansing technology

We provide versatile reporting and visualization options customized to fit your needs

Our dedicated analysts and experienced data scientists are available to support you as your team analyzes, interprets and engages with the data
We deliver more than just data, we work with you to find the answer.
Hear what our clients have to say: